Single Serve Coffee Pods
kcup coffee pods have a reputation of producing light and/or weak tasting brew, and there are few fundamental reasons why this is the case.
Learn how Foxen Coffee solves these problems so that you can enjoy the convenience of 1-click coffee, while not having to sacrifice quality.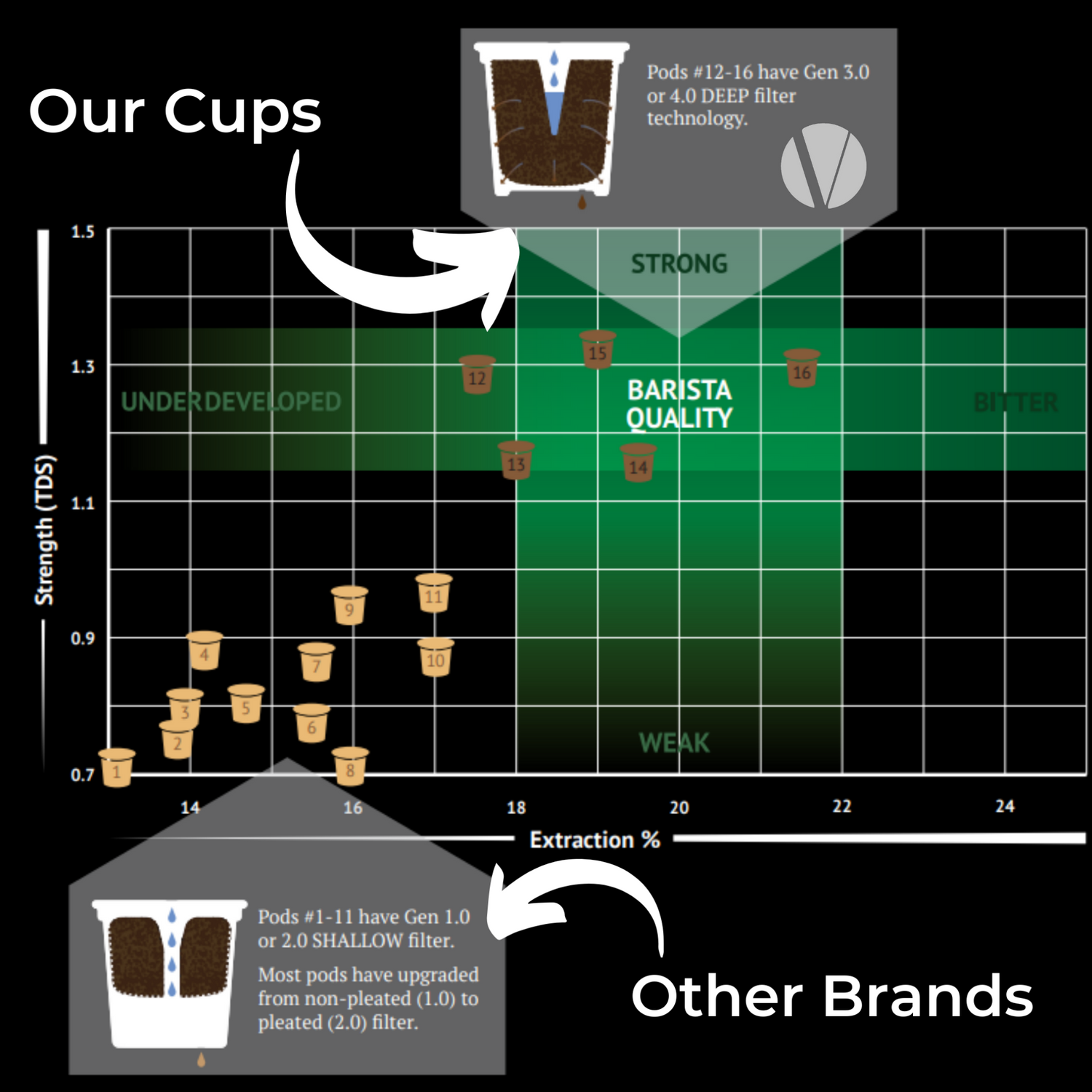 Gold Cup Standard
Our cups produce Barista Quality standard brews from any Keurig, or k-cup compatible Machine.

According to the Specialty Coffee Association of America (SCAA) the ideal TDS (Total Dissolved Solids) is 150 ppm for a gold cup standard brew. Our cups fall within a 150-200 range every time, this is what produces the best tasting brew you will get from a k-cup machine.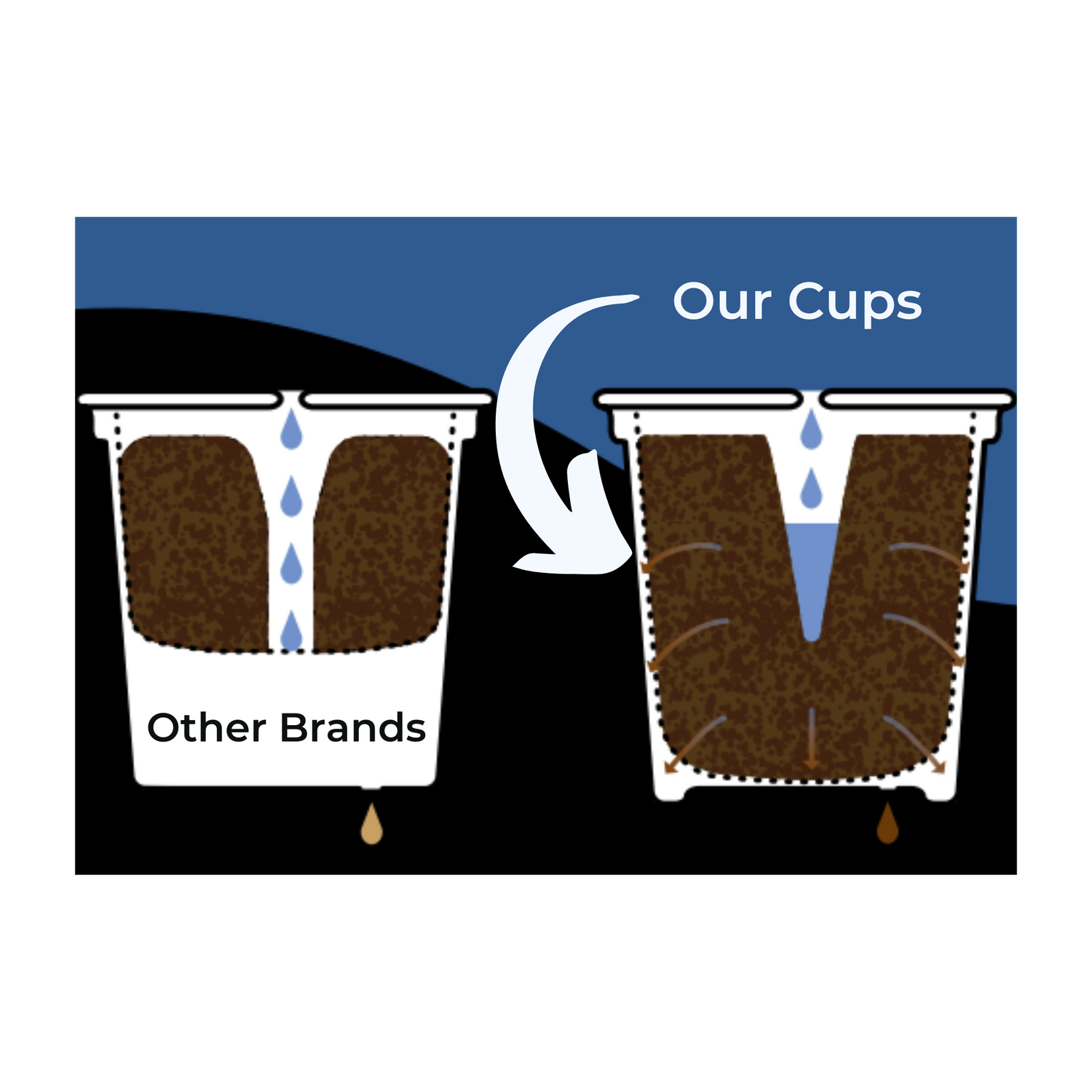 Better by Design
Our single serve pods contain 30% more ground coffee per cup than traditional store-bought brands. This is one of the fundemental reasons why our single serve coffee just simply tastes better.
The pod is made from 100% polypropylene from filter to lid. The strong polypropylene filter can hold finer coffee grounds.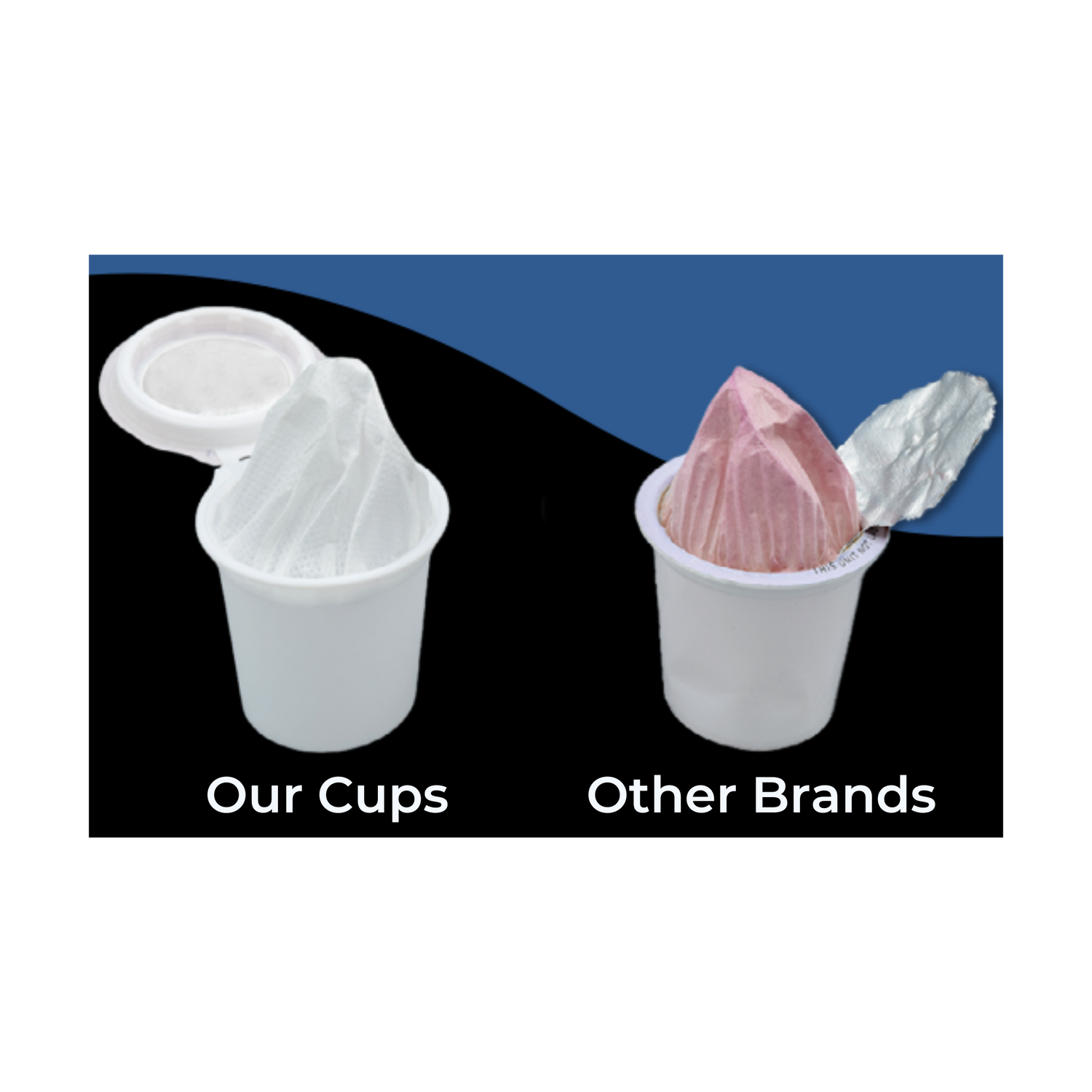 Non-Absorbing Filters
We utilize a flavor-neutral, non-absorbing polypropylene filter material. The picture tells the story.
Two pods were each filled with cranberry juice, then subsequently emptied and fully rinsed with clean, clear water. The pod on the right is constructed with the traditional paper filter. Regardless of how much we rinsed the filter, the cranberry staining remained, permanently absorbing some of the essence of the cranberry juice. By contrast, our filter on the left washed clean and clear, letting every trace of cranberry juice pass right through.
Our Company Profile
Learn more about the people and the processes behind your cup on our "About Us" page.