Wholesale and Commercial Distribution Services
Our mission to forge growing alliances between farmers and businesses that produce exceptional coffee is ongoing, and part of our responsibility to every customer. We bring producers and consumers together for an elevated coffee experience.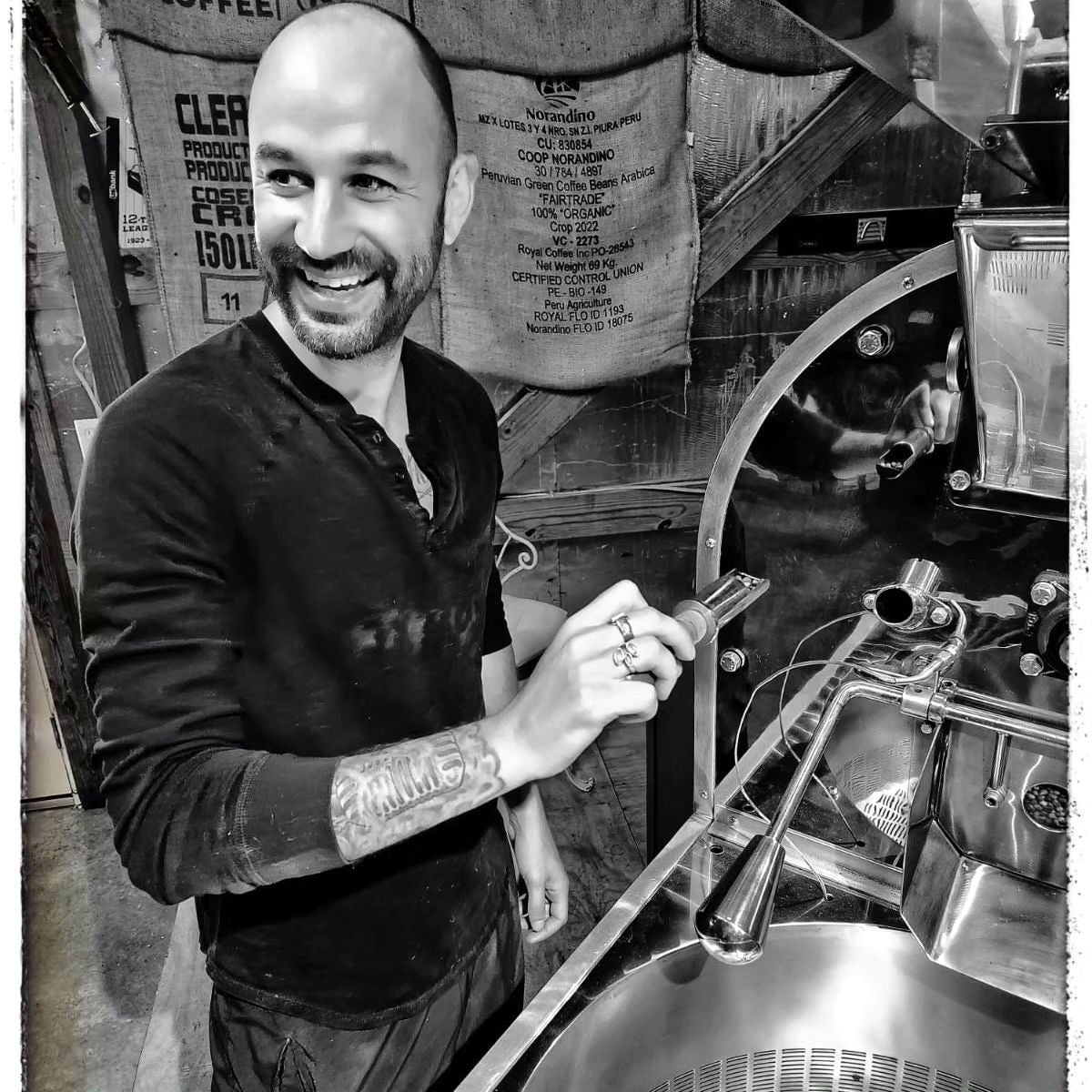 Fresh Roasted Coffees
Roasting the world's most exotic varietal coffees for over twenty-five years is a labor of love and a dedication to carefully crafted art. Working hard to source sustainably grown, eco conscious coffee from the world's most premier coffee growing regions, the Milone family roast in small batches using soft, infrared heat, gently extracting the beans specific flavor characteristics in the drum. In this manner, our customers taste the nuances of each specific varietal, their senses enlivened by the fruits and rich, native volcanic soil in every bean. Our mission to forge growing alliances with farmers that produce exceptional crops from the world's most exquisite growing regions is ongoing, and part of our responsibility to every customer. We bring producers and consumers together for a consummate experience.
Commercial Espresso Machines and Grinders
Part of our partnership with your company is providing one-stop, convenient access to some of the best, user friendly espresso machines and grinders on the market. We sell, install and service espresso equipment as part of our service for Hotels, Restaurants, Coffeehouses, Cafes, and custom applications for every budget. We also provide a comprehensive service plan to help keep your equipment in operating heaven, and customized barista training too. With over 25 years' experience in the industry, Foxen Coffee is your reliable, one-stop source for all your coffee brewing and grinding needs. As always, equipment financing is easy and readily available. Please consult your sales representative for details and price quotes.
Contact Us
Featured Espresso Equipment
Coffee Brewing Equipment
Foxen Coffee Company is a supplier of signature brewing and grinding equipment to the Gourmet Coffee Industry. When your company teams up with Foxen, the installation and service of Wilbur Curtis and Bunn brewing and grinding equipment is part of our partnership ensemble. Machines are professionally installed and maintained using advanced water filtration to help you extract and brew the most flavorful coffee every time. Each type of brewer is dialed in to perfection to fit your company's needs and strictly maintained for as long as your company remains an exclusive coffee customer to Foxen Coffee.
Featured Brewing Equipment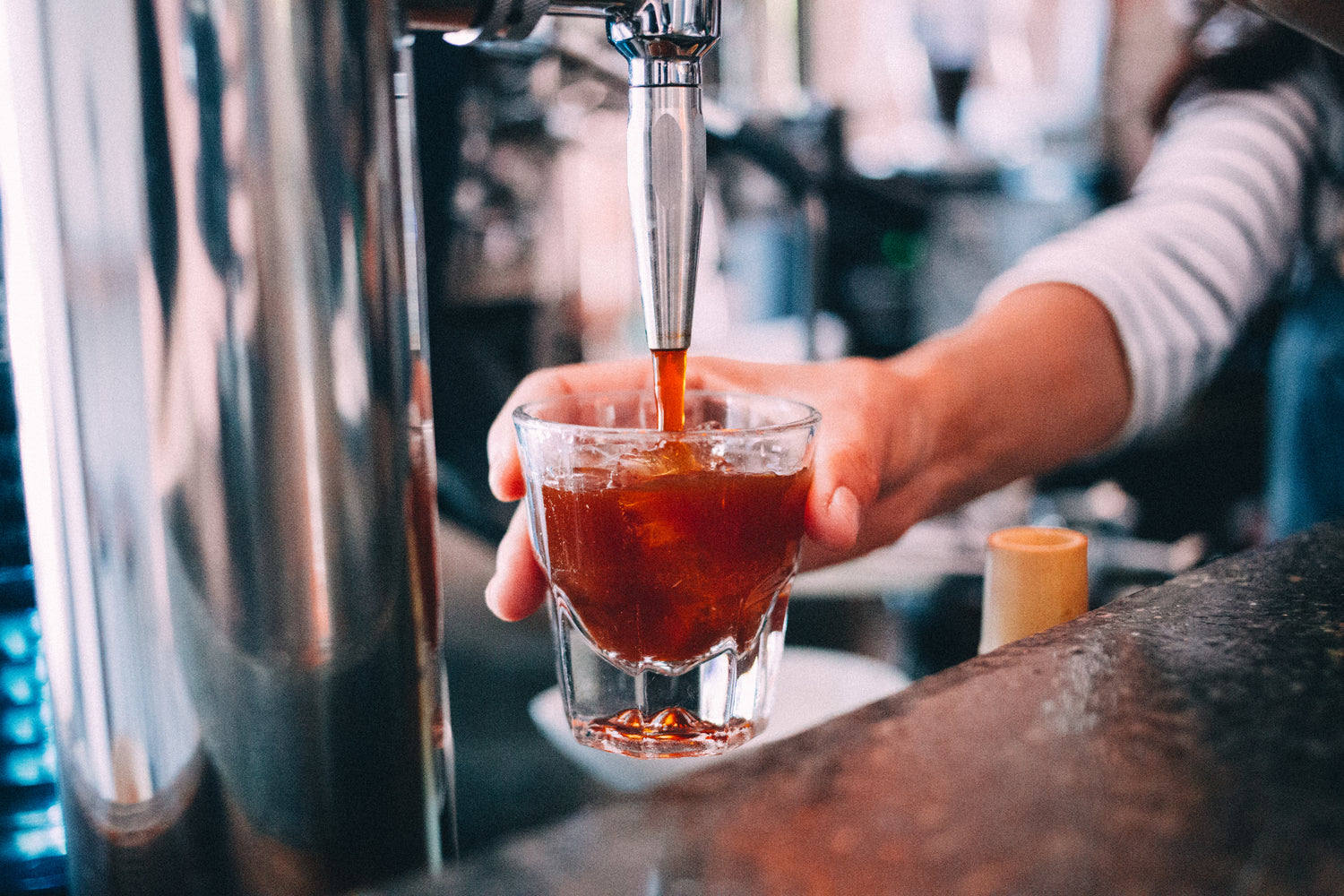 Nitro Cold Brew Coffee
Our Kegerator, Nitro Brewed Coffee is another way to enjoy great Foxen coffee poured like your favorite Nitro infused beverage. Our service includes Kegerators with 5-gallon brew tanks filled with our Karen Blixen tribute Kenya AA Nguvu. The result is a silky smooth, full bodied, thick and frosty coffee beverage that will never disappoint. Contact your Foxen Coffee representative for further information.
Contact Us
Single Serve Pods
Do you remember the last time you stayed in a hotel, woke up the following morning desperate for a decent cup of coffee and dared to partake of the offering left to you next to the single serve brewer in your room? Like most of us, you were probably disappointed with the result and further committed to finding the closest nearby coffeehouse to satisfy your early morning caffeine craving. Ladies and Gentlemen, single serve coffee doesn't have to be tasteless and boring. Look no further than Foxen Coffee for the convenience of single serve coffee offerings that taste like coffeehouse brewed coffee at the touch of a button. Our single serve offerings are packed in-house using select, high-grade specialty coffee, always roasted fresh and flavorful. We put more coffee into our single serve pods than you usually find in other leading brands, the result of which is a finely brewed, coffeehouse quality coffee in about one minute. At Foxen Coffee, we recognize the need in our fast-paced world for convenience, but it should never come at the expense of quality. We offer an Organically grown Peruvian coffee, our Decaffeinated selection, our Lighthouse Proprietary Blend, and for those who seek the bolder profile of a Vienna roasted coffee, our specialty Nocturnal blend in 12 count retail boxes, 24 count bulk boxes and 96 count master cases.