Foxen Coffee
Regular price
Sale price
$22.00 USD
Unit price
per
Sale
Sold out
Light Roasted Coffee from Kenya Murang'a (AA Rated)
Orange, cherry, and caramel notes

Naturally Processed

Farmed in the Kenya Murang'a district from Nguvu smallholder cooperatives (Single Origin)

Our beans are sourced from the highest rated coffee farms in the world

Roasted and packed fresh in the USA by Foxen Coffee Company
Nguvu is a blend of coffees from smallholder cooperatives in the Murang'a district, in Kenya's Central Province. The area's beautiful red, loamy soil and startlingly high altitudes contribute to a juicy, berry-forward cup
Share
View full details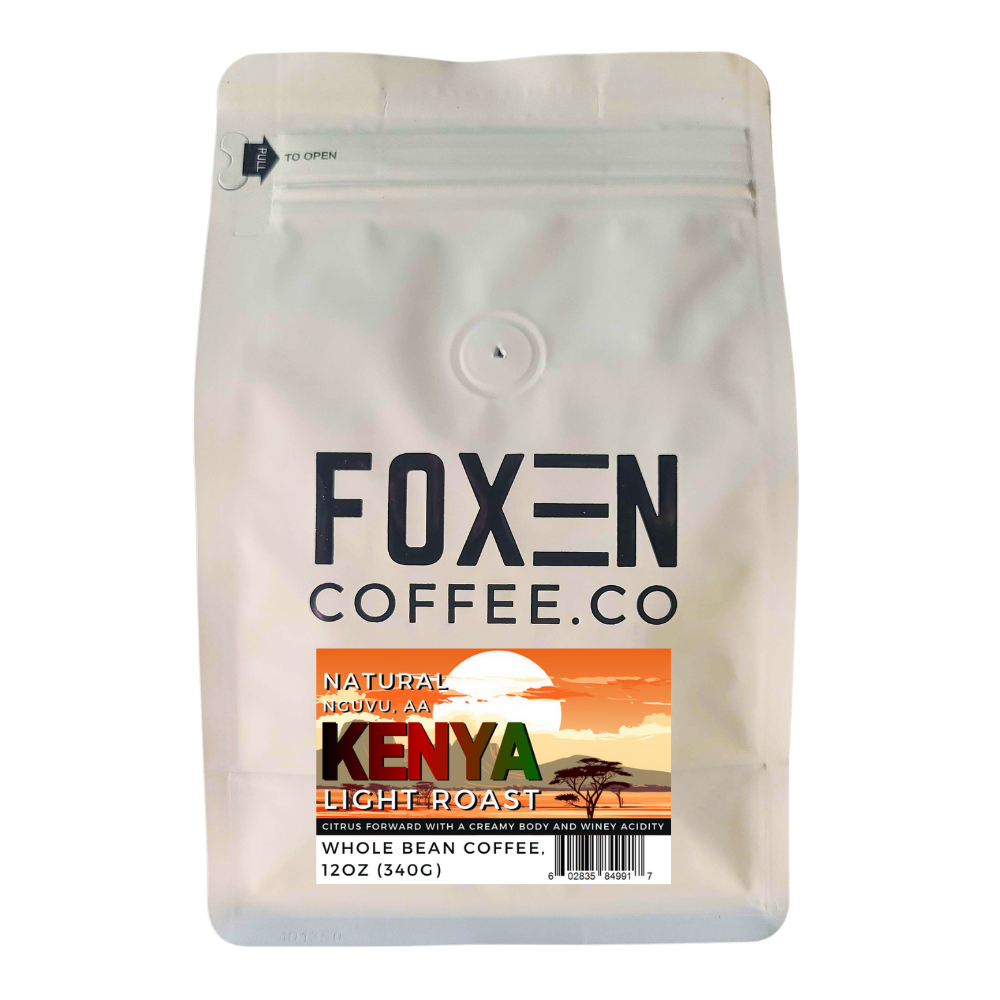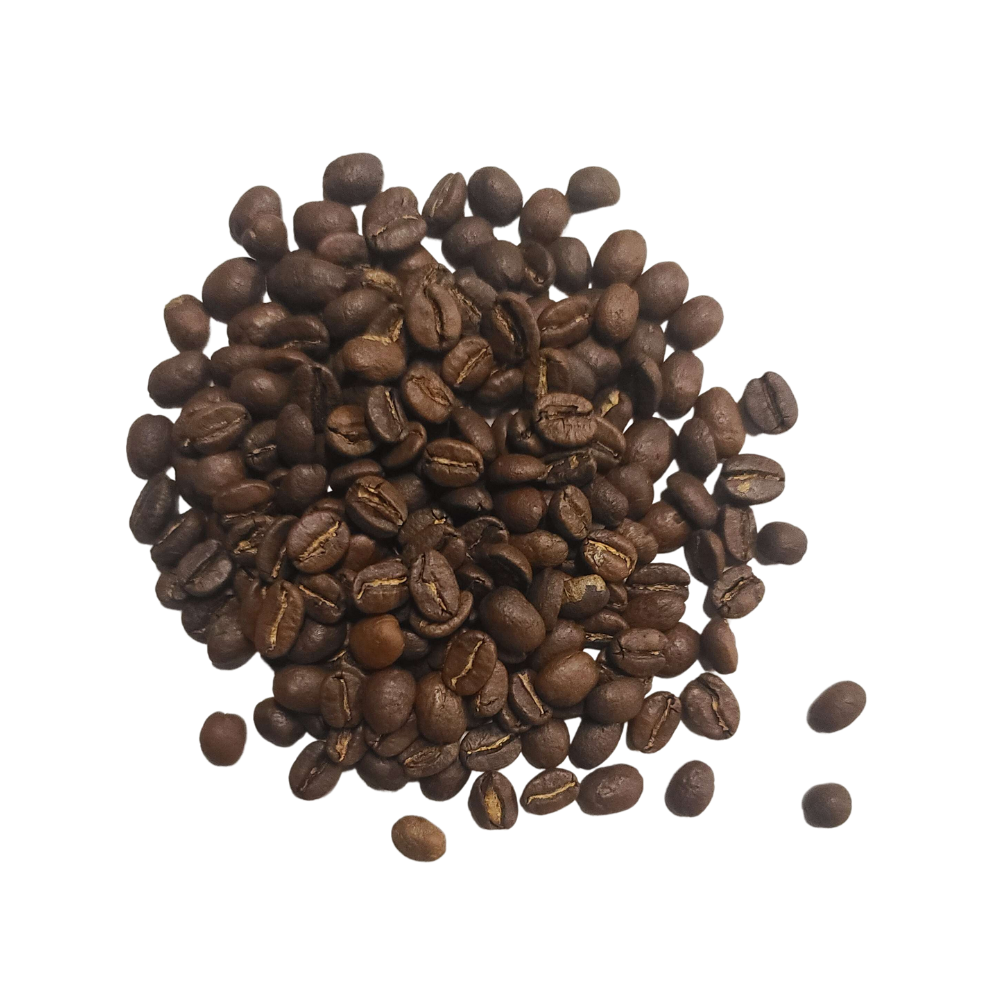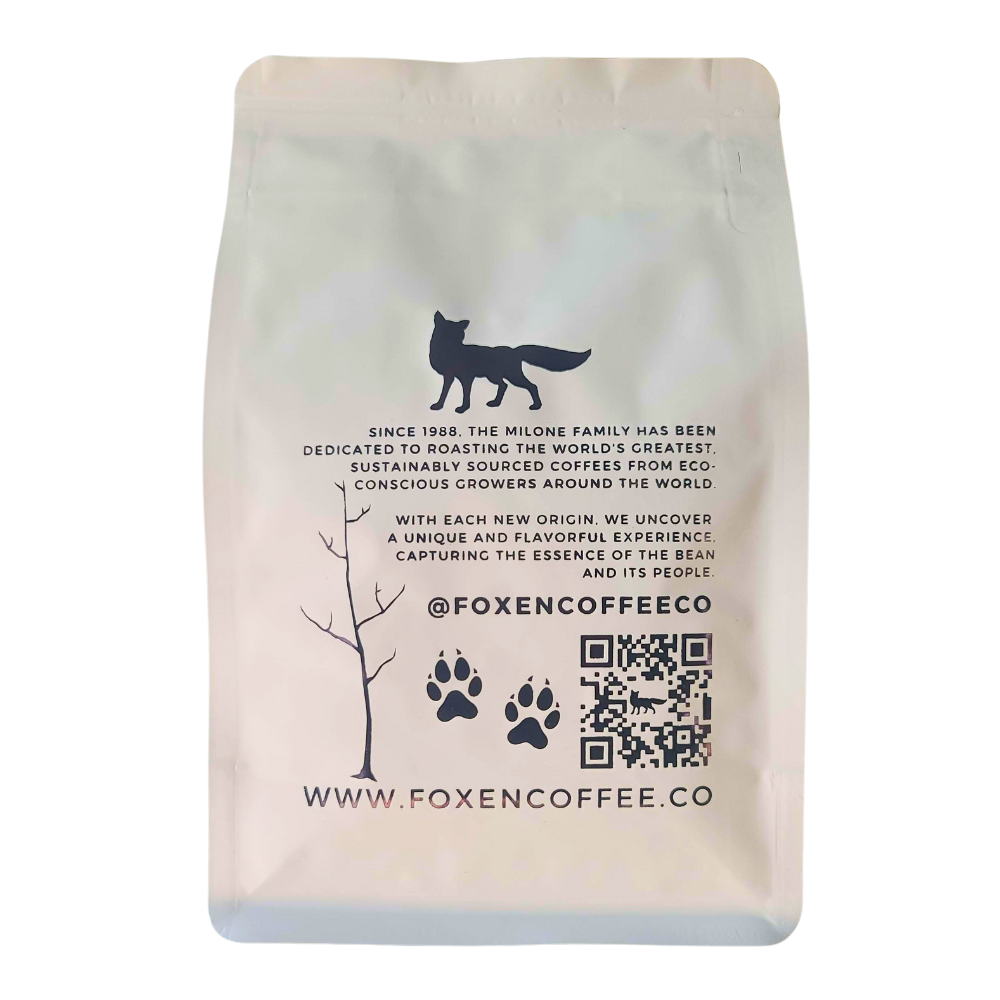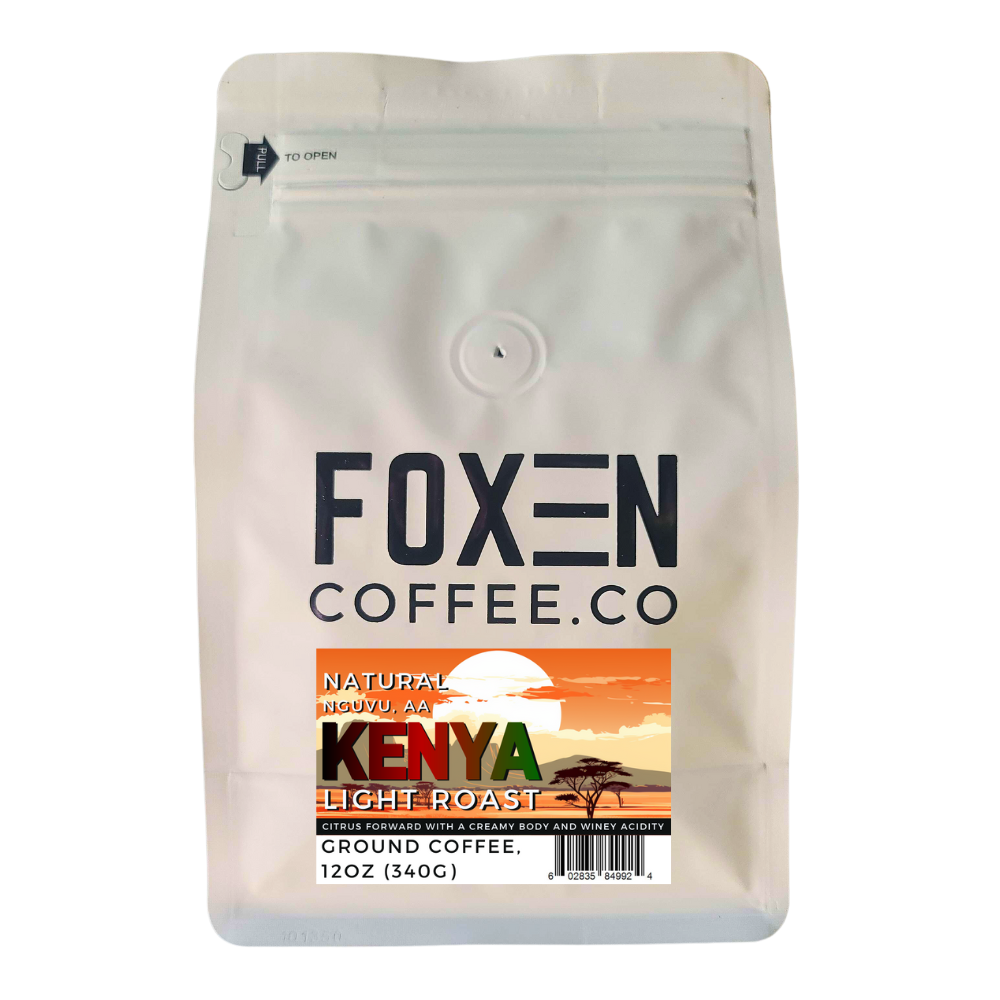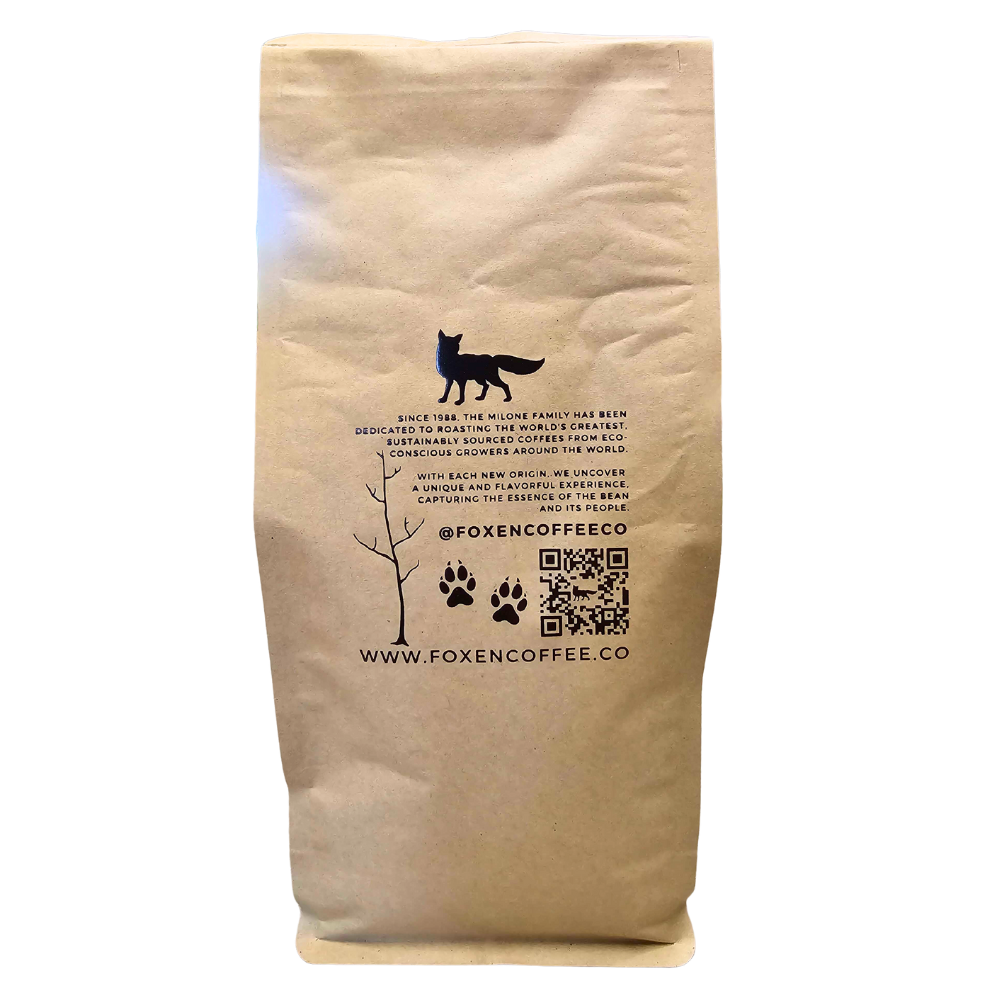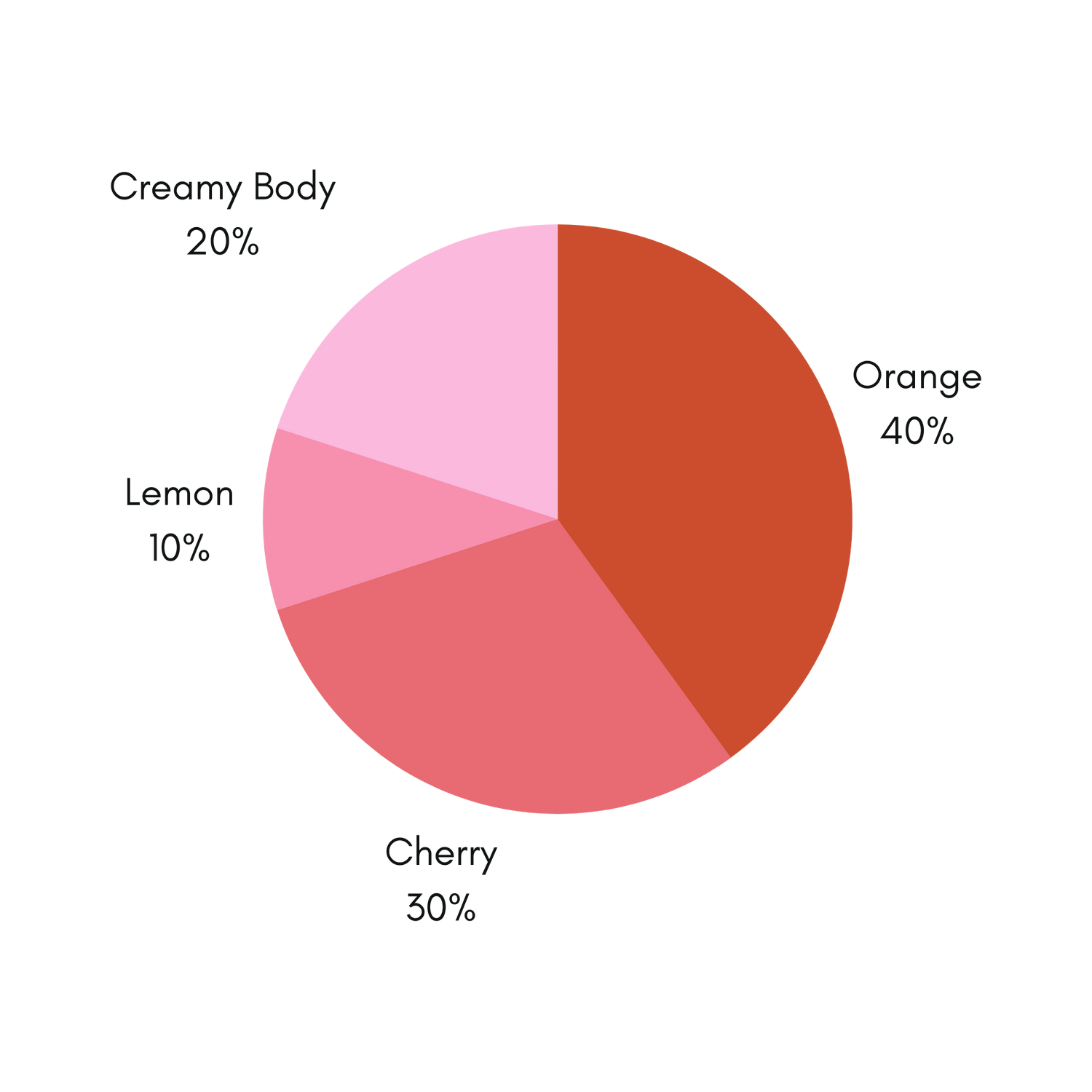 Coffee Profile
Region: Murang'a
Growing Altitude: 1750 masl
Arabica Variety: SL28, Ruiru 11
Harvest Period: October–December
Milling Process: Fully washed, sun-dried on raised beds
Aroma: Grape, florals
Natural Flavors: Tropical, grape, citrus, caramel
Body: Rich, heavy
Acidity: Sparkling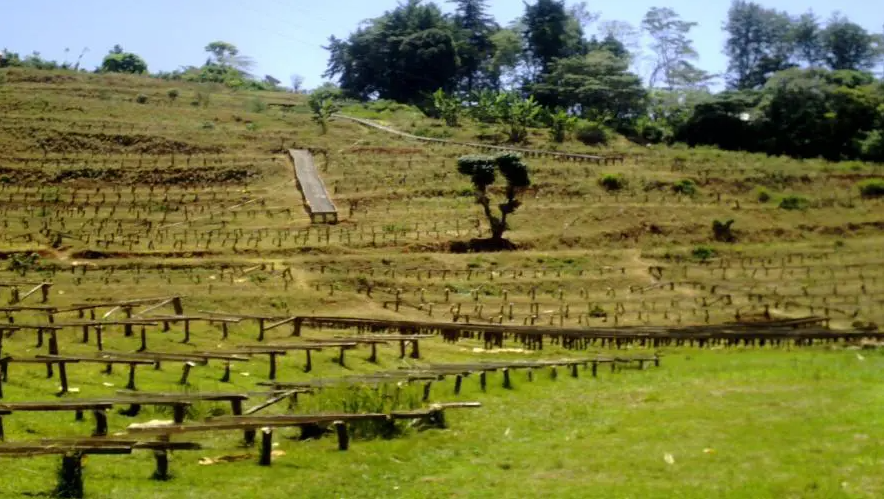 AA is the top grade based on screening
After grading, the quality distinction "Top" or "Plus" indicates that a minimal number of small defects were allowed, as long as they have no effect on the cup.
All of Kenya's coffees are graded primarily by screen size (a measure of the size of the bean, with larger being more prized) immediately after milling. The coffees then proceed to the weekly auction at the Nairobi Coffee Exchange.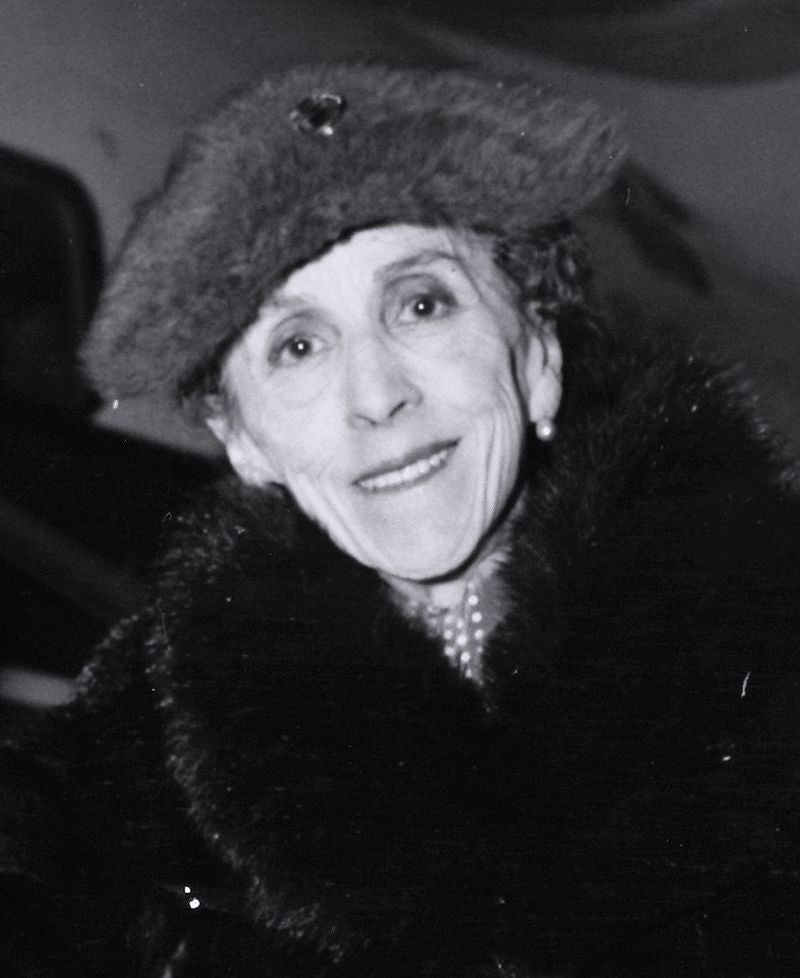 The history of our Kenyan Coffee
Have you seen the movie, Out of Africa? It's based on the writings of Karen Blixen where she recalls her life in Africa after moving there from Denmark in 1913. The plan was to start a Dairy ranch in the vicinity of Nairobi British East-Africa, However, plans changed. Upon arriving in Kenya, she learns her husband spent the money on a coffee farm instead.
Blixen quickly learns about the new challenges she faces and gets to work. She comes to love the African people and begins to look after the Kikuyu tribe who are squatting on her land. She offers them work on the farm, establishes a school, helps with medical needs, and arbitrates their disputes.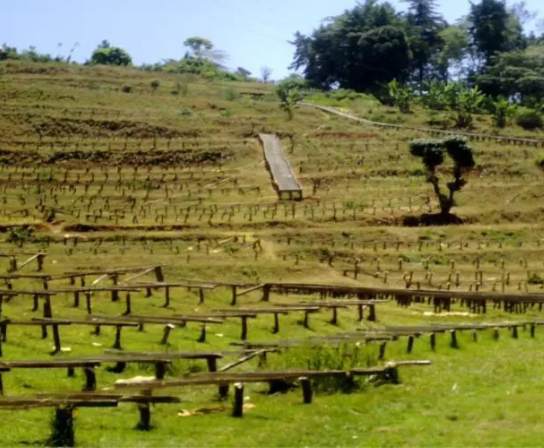 The farm eventually yields a good harvest, but a fire destroys much of the farm and factory forcing her to sell out. She prepares for her departure from Kenya to Denmark by appealing to the incoming governor to provide land for her Kikuyu workers to allow them to stay together.
The Nairobi suburb that emerged on the land where Blixen farmed coffee is now named Karen. Changing hands several times, the original farmhouse occupied by Blixen was purchased by the Danish government and given to the Kenyan government in 1964 as an independence gift. The government established a college of nutrition on the site and then when the film Out of Africa was made in 1985, the college was acquired by the National Museums of Kenya.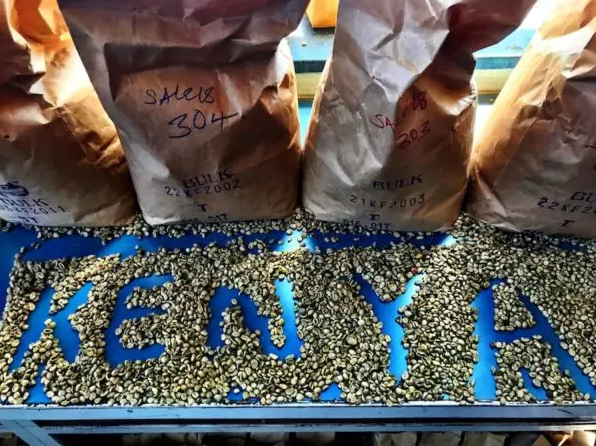 The descendants of the Kikuyu tribe are still running the farm to this day. With generations of coffee growing experience, they have come to produce some of the highest rated coffees in the world.
This is where our Kenyan coffee comes from.